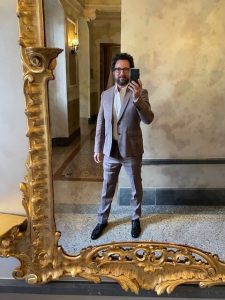 The Salone Internazionale del Mobile (The Milan Furniture Fair), which was established in Milan in 1961 as a means of promoting Italian exports of furniture and accessories, is the world's premier event for the furnishing and design industries. This year's celebration was attended by Winn Wittman, one of America's top contemporary architects and designers.
Winn was accompanied by the famous Designer in Houston, Nina Magon, of Nina Magon Studios, who is currently collaborating with WWA on 3 architectural projects including Cocody Restaurant in Houston, Texas, and Adrian Duenas, owner of the luxury Houston furniture store Be Design.
Winn is a leading architect in Texas and his work has been featured in numerous publications, including Architectural Record, Architectural Digest, The Robb Report, Luxe, Green Building and Design, Hinge, The Discovery Network, and HGTV. He has a B.A. from Tufts University and a Masters in Architecture from the University of Texas at Austin.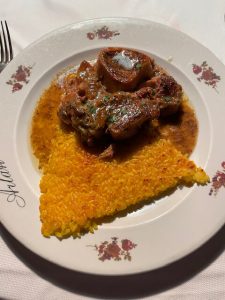 A large number of events fall under the Salone del Mobile.Milano banner, representing a total net area of about 210,000 square meters at the Rho Fiera Milano fairgrounds each year, presenting more than 2,300 of the most innovative and creative businesses on the international market. The group attended various parties and launches including Fendi Home, Molteni, B&B Italia, and Baxter – as well as the newly-reopened Armani Discotheque.
One of the highlights was dinner of the classic Milanese dish Osso Bucco with crispy polenta, at one of Hemmingway's favorite restaurants, Arlati, a restaurant that has been serving Milan since 1936.
After attending the Milan Furniture Fair, Winn suited up in new linen and then travelled north to Lake Garda, where he stayed in a villa designed by renowned architect David Chipperfield. Overall, the trip was a huge success as he got to meet with numerous industry leaders and professionals during the event.