Where Architecture Meets Art
Our mission and purpose is to design homes that are audacious and unapologetic works of art.
Homes that are enigmatic yet unique, and in harmony with nature.
For the past 26 years, we have been fortunate to have the opportunity to work with some exceptional individuals - from Austin to Boston, and Los Angeles to Lake Charles. We've assisted them not only with the design, but through every aspect of the build as well.
Our work isn't for everyone, and requires a significant investment of time and resources.
If you'd like to know more, we invite you to our Vision Blueprint below.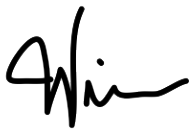 0


Publications in 19 Countries