Winn Wittman Architecture continues to push the bill when is comes to innovation in architecture.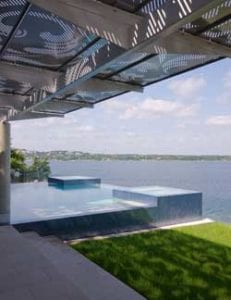 View full PDF article.
Note: Acrobat Reader must be installed on your computer to view the PDF document. If you do not already have Acrobat Reader, you can download it for free from Adobe's website.
Full text:
"Wittman panels are designed to both make old or new structures more attractive and reduce solar gain through window glazing and the building envelope. The panels can be cut with a variety of patterns based on the preference of the owner or architect. The panels are constructed of aluminum which is power-coated for durability and folded for stiffness. The Wittman panels are intended to improve the energy-efficiency of the building envelope by up to 30% depending on pattern, and thus can potentially qualify for the current US government energy tax rebates, thus paying for themselves."